Around two-thirds of employees feel that the corporate culture in their workplace positively affects them on a daily basis. Many companies have made efforts to create welcoming and supportive work environments, recognizing that this can lead to increased productivity and better talent retention. One effective way to share your company culture with potential candidates is through recruitment  videos or employer branding videos. These videos provide an interactive and impactful way to engage with job seekers and highlight what makes your business unique. If you're considering creating a recruitment video, we've compiled essential information to help you get started. A list of seven best practices when it comes to starting a recruitment video project and our top twelve best recruitment videos of all time will provide you with valuable insights and inspiration.
RECRUITMENT VIDEOS
Let's start off with what recruitment videos really are. Recruitment videos are corporate videos that are created to attract potential applicants for open positions within the company. They can be tailored to a specific open position or for your business as a whole. These videos serve as a visual representation of your business, highlighting what makes your business unique. The theme and tone of the video will help communicate the company culture, allowing you to align your employer brand with the right applicants.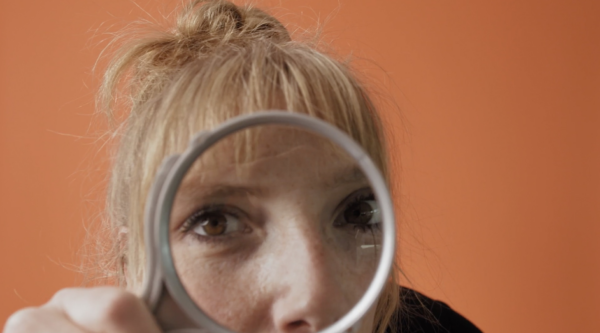 Recruitment video themes: informative vs emotional
Recruitment video themes can vary greatly depending on the message an employer wants to convey to potential candidates. When creating a recruitment video, one of the primary decisions that needs to be made is whether to create an informative or emotional video. An informative video will focus on conveying relevant information about the organization and the position being advertised. Conversely, an emotional video aims to evoke feelings of sympathy, pride, or even humor in the viewer.
Both informative and emotional videos can be effective in attracting candidates, but it's important to consider which approach will work best for your organization. If you want to showcase the benefits of working for your organization, an informative video may be the right choice. However, if you want to create a strong emotional connection with potential candidates and highlight the character and soul of your organization, an emotional video may be more appropriate.
For instance, some tech companies incorporate humor in their videos, such as creating funny skits or highlighting quirky aspects of their company culture. In contrast, other industries such as finance or healthcare may prefer a more serious and purpose-driven tone that emphasizes the impact their company is making on the world.
Ultimately, the key is to strike a balance between conveying relevant information and evoking emotions in potential candidates. By doing so, you can create a recruitment video that not only attracts top talent but also provides them with a clear idea of what it's like to work for your organization.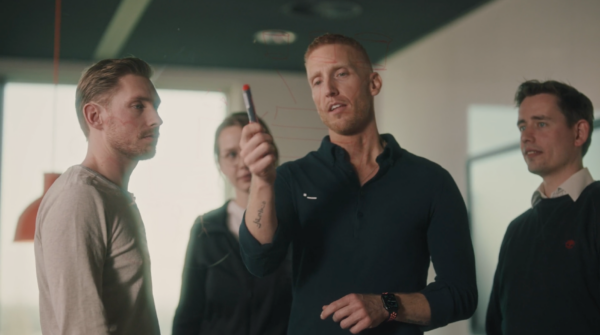 What makes a great recruitment video?
Recruitment videos are meant to engage viewers and inspire them to apply for the open position. To create a great recruitment video, it's important to use compelling storytelling and create a hook that captures the viewer's attention right from the start. This can be achieved through creative visuals, music, or a strong opening statement that highlights the unique benefits of working for your company.
Great recruitment videos also evoke positive emotions that potential applicants can associate with your business, making them excited to apply and building employee buy-in from day one. While each recruitment video is unique, the most effective ones tend to be short and interesting, moving away from hour-long interviews with other employees and toward engaging content. This means showing the viewer why your company is great instead of simply telling them. Incorporating employee testimonials and showcasing the company culture and values can help create a strong emotional connection with potential applicants, making them more likely to apply for the job.
The 12 best recruitment videos
With so many recruitment videos out there, it can be difficult to know where to start. If you're interested in seeing some of the best recruitment videos, here's an overview of our top twelve. These videos stand out for their creativity, compelling storytelling, and ability to capture the viewers attention. Whether you're looking for inspiration for your own recruitment video or simply enjoy great video content, these videos are sure to leave a lasting impression.
1. London's breast screening program – NHS
The National Health Service is committed to delivering excellent healthcare, and their recruitment video is a testament to this mission. The video is a touching tribute to the vital role that nurses and screening technicians play in breast screening.
Through the use of real-life footage and stirring, emotional language like '1 in 8 women are diagnosed with breast cancer. 1 in 8′ and 'we need people like you", the video aims to inspire and engage those considering a career in healthcare. This compassionate approach is highly effective, as it resonates deeply with viewers and touches their hearts.
2. Seeking exceptional – The Bank of London
The mission of the Bank of London is to bring together the best and brightest talent from around the world, and the "Seeking Exceptional" recruitment video helps to convey this purpose, 'Help us to change the face of banking'.
The video features four individuals battling to achieve their aspirations while juggling responsibilities such as education, employment, parenting, and personal life. The video highlights that the journey may be challenging, but the effort and sacrifices made will be rewarded. The video effectively conveys the bank's dedication to attracting exceptional talent and creating a supportive and inclusive work atmosphere.
3. Work at Vion – Vion
The Vion recruitment video shares the story of dedicated individuals and sheds a light on the often overlooked, but essential work that they do every day. The Vion plant in Boxtel is a workplace that plays a crucial role in feeding communities across Europe. As the largest pig butcher in the region, it takes a dedicated and skilled workforce to maintain the high standards of excellence. The employees, many of whom hail from Eastern Europe, bring a deep sense of pride and craftsmanship to their work. This hard labor requires technical expertise, as strict regulations and requirements must be met in order to provide safe, nutritious food for the world.
At Vion, the workers take great pride in their contribution to feeding people, but the company recognized that new hires often had misconceptions about the nature of the work. To help set the right expectations and provide a true-to-life first impression, Vion asked us to create a video that would give an honest and intimate look into the world of the plant.
4. We are the NHS – NHS
Another recruitment video of NHS in which they are able to connect with the viewer on a deep emotional level. The recruitment video shows nurses that are dedicated professionals who don't seek recognition for their hard work, but rather the satisfaction of knowing they have made a positive impact on someone's life. They are the backbone of the hospital, providing the best possible care and support to each and every one of their patients. This video is a beautiful tribute to them.
5. Meet Kesh: Solving complex problems in the climate space – Boston Consulting Group
The Boston Consulting Group, a globally renowned consultancy firm, offers a personal glimpse into the company culture and atmosphere, through a portrait video of Kesh. It effectively showcases the benefits of working at BCG and the impact it can have on an individual's professional growth and fulfilment. Kesh shares his own experience and how the company has helped him develop valuable skills and find purpose in his work. This inspiring message is sure to captivate and encourage potential applicants to join the BCG team.
6. Soul of Craft – Guerlain
Guerlain is a premium brand known for its commitment to creating unique, luxurious products. This dedication is evident in their recruitment video, which takes viewers on a journey through the intricate manufacturing process of their bottles. The video is narrated by one of their employees, a Dame de table, sharing her personal experience and passion for her work at Guerlain. This portrait video humanizes the luxury brand and makes it feel more approachable. The tone is warm and inviting. This helps to convey the brand's commitment to excellence while also making it feel accessible to potential applicants.
7. Inclusion & Diversity – Apple
"Inclusion & Diversity" is a heartfelt brand identity video from Apple that showcases the company's commitment to diversity, equality, and inclusiveness in the workplace. The video features employees from a variety of backgrounds, including different ethnicities, genders, and abilities. With a compassionate voice-over, the video highlights the importance of diversity and how it enriches the workplace. The message is clear: differences are not just tolerated, but celebrated at Apple. It is a video that emphasises Apple's dedication to creating a workplace where everyone feels welcomed, valued, and supported.
Recruitment videos with humor
An alternative approach could be to use recruitment videos that incorporate humor. Funny recruitment videos can be an effective way to grab the attention of potential applicants and showcase the company culture in a unique and memorable way. Humor can help to break down barriers and make the recruitment process feel less formal and intimidating. This can be particularly appealing to younger job seekers who value a positive and relaxed working environment.
8. Testimonial from The Future – Brady
Brady, a developer, and manufacturer of specialty products and technical equipment, went for a quite unique approach for their recruitment video. The video showcases, through a testimonial from a former employee in the future, the achievement of becoming a global leader and transforming the world. It is done in a very playful manner, which is a clever way to state something about the company culture.
9. Work at Eurocross – Eurocross
Eurocross is the go-to center for medical emergencies, providing expert medical assistance at all times. This recruitment video is a playfull celebration of all the wonderful things that make Eurocross such a special place to work. The video is a feast for the eyes, with bright and colorful backdrops, fun props, and a cast of amazing real-life Eurocross employees. The lively music and energetic visuals perfectly capture the positive company culture, making it clear why Eurocross is such a great place to work and encouraging potential candidates to consider a career at Eurocross.
10. There's a magician in every technician – Bellewaerde
This recruitment video of Bellewaerde, a theme park in Belgium, is just like Brady's recruitment video very creative! The video takes on the form of a humorous music video clip, allowing the visuals to convey the message. The aim of the video is to highlight the exciting experience of working at the theme park. The video captures this perfectly as it follows a technician around the park, all dancing to upbeat music. The music doesn't overpower the video but rather hints at the fact that everyone is having fun while working. This perfectly displays the company culture to be fun and relaxed.
11. Proud to be Orange – Orange
The Proud To be Orange campaign is a recruitment effort aimed at inviting individuals to join their Belgium team. Instead of having employees sharing their personal stories, the recruitment video provides a comprehensive illustration of the company's culture. Through a combination of lively images, short clips, music, and humorous statistics, the video highlights the unique and supportive atmosphere at Orange.
12. Another generic recruitment video – Fiverr
Fiverr is an innovative online platform that connects businesses and individuals with a wide range of freelance services. For its recruitment video, Fiverr chose to have a bit of fun, showcasing the lighthearted and fun side of working at the company. The video takes you on a playful tour of the Fiverr office, highlighting the quirky aspects of office life and poking fun at common office happenings. The team is portrayed as always energetic and upbeat, and the video includes amusing statistics that demonstrate why Fiverr is a top-notch organization. All with a funny ironic tone.
Seven best practices to start your recruitment video
As you could see in the 12 examples above, each recruitment video is unique and has its own approach. However, there are certain things you should keep in mind to make it a success. So when it comes to designing your recruitment video, here are our seven best practices that will help you:
Informative vs emotional: Like mentioned above, when creating a recruitment video, one of the primary decisions to make is whether to create an informative or emotional video. An informative video will focus on conveying relevant information about the organization and the position being advertised, while an emotional video aims to evoke feelings of sympathy, pride, or even humor in the viewer. Both approaches can be effective in attracting candidates, but it's important to consider which approach will work best for your organization, or to find the right balance.
Make it engaging: A recruitment video should not only provide information but also capture the attention of potential candidates. Use creative visuals, music, and other elements to make the video engaging and memorable. Make sure the video has a powerful hook in the opening seconds. A hook is something (a shot, a quote, a title) that implies a question to which the answer seems relevant to the audience. Subsequently, the video implicitly promises to provide that answer, effectively 'hooking' the audience into watching the video until the end.
Be authentic: Your recruitment video should represent your company and its values authentically. Avoid making false promises or exaggerating the benefits of working for your company.
Use compelling storytelling: Incorporating compelling storytelling is an effective way to make your recruitment video engaging and memorable. So before you start filming, identify the story you want to tell. It could be the story of how your company was founded, a recent successful project, or an employee's journey with the company.
Keep it short and to the point: A recruitment video should be short and to the point, ideally no longer than 2-3 minutes. Keep in mind that potential candidates may be watching your video on their mobile devices, so make sure it is easily accessible and viewable, even without sound (i.e. make sure you always include subtitles).
Highlight company culture: Your recruitment video is a great opportunity to showcase your company's unique culture and values. Include testimonials from current employees, images of the workplace, and any other elements that represent your company's atmosphere and work environment.
Showcase the team: A recruitment video is an opportunity to introduce potential candidates to the team they could be working with. Showcase the people behind the company and what makes your team unique.
Creating recruitment videos
Recruitment videos serve as a motivational tool for potential candidates and are similar in nature to corporate videos. Although it is possible to create these videos in-house, professionally produced videos can elevate your overall brand. A well-made video can also set your business apart from competitors in your industry. Professional video producers and content creators bring the expertise and experience necessary to achieve a high-quality result. Investing in outsourcing your recruitment videos can save valuable time and resources in the long run.
Contact us to make your recruitment video today!
Recruitment videos are an incredibly effective way to showcase your brand to attract qualified candidates. Having a recruitment video is a way to bring the entire listing to life, creating a more engaging application process. This kind of video also contributes to building a brand that can help attract top talent to other positions when they become available. Contact us today to help make your recruitment video a reality. Don't hesitate to visit our website for more examples, or have a look at some of the recruitment videos we have made over the years, in the reel below.