True storytelling,
True cinema
Storytelling – true storytelling – is the key to successfully get your corporate message across. Well-crafted stories that move, inspire, convince, entice, transform. Stories that help people see the world through your perspective. And let them connect with your message on an emotional level. When you do it right, there's nothing more powerful.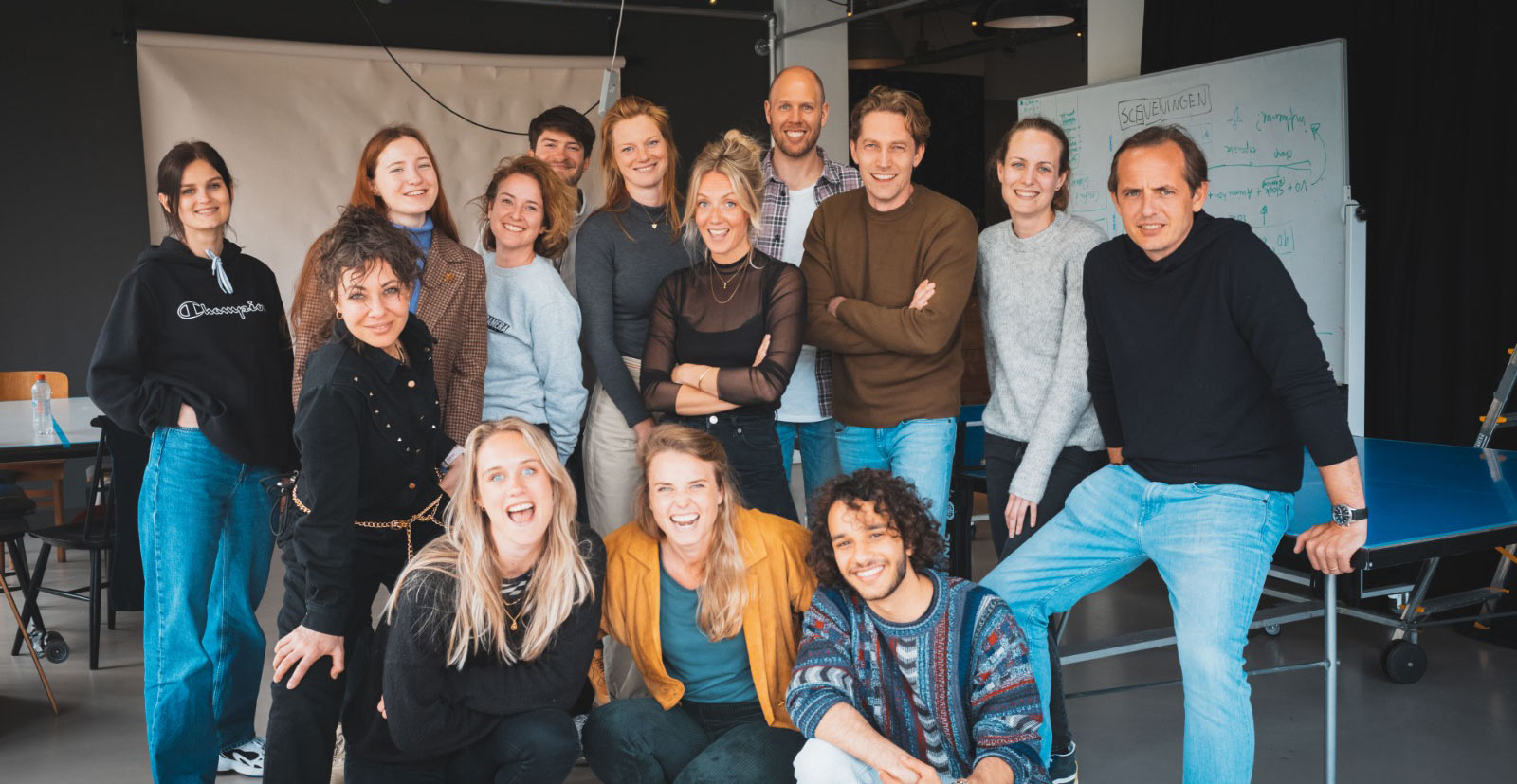 With 1Camera, you're in good hands. Because we just love creating startling, beautiful and engaging corporate cinema. And we have been doing that successfully for clients across the globe since 2008. We are a team of world-class creatives, producers, and editors and the focus on true storytelling has led to films that became award-winning touchstones in corporate cinema: The Story of Milk for FrieslandCampina, Unsung Heroes of Science for DSM, 30 Harvests for the USFRA, and recently Sustainable Living, Together for Achmea. Maybe your corporate film will be next in line.
Our true storytelling method will make your next corporate film work exceptionally well. True storytelling establishes a genuine emotional connection between you and the viewers, opening their hearts to your message.
1.
TRUE
STORYTELLING
COMMITMENT
If you want true emotional impact, we first need to check if you are ready to embrace our method. That means accepting that factual details about your company will be kept to a minimum. It also means the story itself will be much more prominent than your corporate message – ideally, it's a 90/10 balance. And that your film should embrace the negative as well as the positive. Because without characters overcoming obstacles through struggle, there is no story – and no emotional connection to your message.
2.
STRATEGY
DEVELOPMENT
Now we can start. The first phase is dedicated to extensive message and insight research that will lead to the strategy your film will employ, and what considerations we need to incorporate in the development of the film. In this phase, we land on crucial aspects like audience profile and strategic objectives. We also develop a general idea of the message you want to convey. And most importantly, we figure out what your audience will experience as 'true'.
3.
STORY
RESEARCH
Then, we start the story research phase. Usually, the research extends to outside of your organization: the internet, news media, our own archives and experiences, books, films and documentaries, and on location. This process leads to a solid concept that outlines the story and how it leads viewers to the message. A script is then developed based on our research, free of cliches and melodrama and grounded in reality.
4.
PRODUCTION
PHASE
In the production phase, we create gorgeous cinematic imagery and immersive sound to tell your story in the most attractive and exciting possible way. This usually means we hit the road and film on location, but for animation, the production process take place behind computers. The team can vary from a single camera journalist to film an event to a crew of thirty people for larger productions.
5.
POST-PRODUCTION
In post-production, our editors combine footage and sound in creative ways, optimizing the film for the strongest emotional impact. After we screen the first cut of the film, we move on to optimizing it together with you, which includes creating all the necessary spin-off content, tailored to your channels. And then your film is ready to be sent out into the world. To move, inspire, and convince people. To become one of your success stories – and one of ours.
| Robert McKee - Hollywood storytelling guru
Watch DSM's mission-focused storified video Unsung Heroes of Science.
| Feike Sijbesma - Former CEO - DSM
You guys have delivered excellent work. With passion. Thanks and compliments.
| Stacey Tank - Chief Transformation & Corporate Affairs Officer - Heineken
I am so impressed by what 1Camera has delivered. The artistry and creativity was incredible!
| Michael Lightfoot - Chief Corporate Affairs & Sustainability Officer - Leaseplan
The great thing about 1Camera is that they don't just film your story; they help you create it. I've partnered with the 1Camera team for 13 years and have never experienced anything less than a truly intelligent, 'can-do' and creative approach.
| Erin Fitzgerald - CEO - USFRA
A few times in your career you get the privilege to work on a project with an exceptional team. I fell in love with one of Jasper's films and tracked him down. From the moment we started to work together, Jasper approached everything from the angle of empathy and an appreciative eye. The film #30Harvests broke new ground in the conversation about farmers being part of the solution to climate change. I couldn't be more grateful for their care and attention to the story and our authentic partnership.
| Stefan Kloet - Communication director - Achmea
When you work with 1Camera you are dealing with the professional top of the Netherlands in the field of storytelling and corporate films. They really immersed themselves in Achmea and that's how we were able to develop a film together that captures the core of our identity and strategy.
| Aline van Keulen - Director Corporate Marketing & Head of Internal Communication - KPN
Together with my team I have been working very pleasantly with 1camera for many years.
On very different types of assignments. From concept to production.
They always know how to make something beautiful and appropriate for our brand and strategy.
Curious what we can do for you?
ALYSSA HENDRIKS
Head of Production
LET'S HAVE A CHAT
At 1Camera, we're interested in your stories. We'ld love to dive right into your corporate culture, challenges and successes, but, of course, we first have to know if we are the right match for you.
That's why we offer a 30-minute introductory call to get to know each other, free of charge and of course without any obligations. See what clicks and what doesn't. And get a bit of insight in each other's work and lives. Want to schedule a call? Perfect!
Click on the link below to see the availability in the upcoming weeks.