Thinking about making your next corporate film?
4 TIPS FOR making a CORPORATE FILM
Corporate films: a type of film that can be used for many means. Corporate films can connect employees, or evoke pride within an organisation, but they can also be used to communicate to the outside world. To create awareness and understanding about a company among (potential) customers and (potential) employees. Are you planning to make a professional corporate film for your organisation, but don't know exactly how to go about it?
We at 1Camera, have specialised on this topic over the past 14 years, so we would like to share some of our knowledge and give you 4 tips before you get started.
TIP 1: Think carefully about what type of corporate film you want to make. At 1Camera we produce corporate films in many different categories. Each category serves a different purpose and is structured differently. Think carefully about the objective you want to achieve with this corporate film, what the core message is that you want to convey and what type of corporate film fits best for this? Click here to learn more about our different corporate film categories.
TIP 2: Make use of 'True Storytelling' when producing your corporate film. People get bombarded with so much content every day, making it harder and harder to keep grabbing the attention of your audience. A good story, however, is an effective way to make your communication stand out. People are programmed to be addicted to good stories and therefore good storytelling. So when the story grabs their attention, your are able to breakthrough the clutter.
How to go about it? A great story is eventful, surprising, touching, relatable. Think about the main character for your corporate film, give him/her challenges to overcome and flaws to overcome. If you want to learn more about 'true storytelling', then click here and see how you should build up your film. 
TIP 3: Create timeless corporate films. Because a lot of work goes into the production of a professional corporate film! So you want the film to last for years. Only portray things that are a permanent part of your business. This prevents the information, or other things in the film, from no longer being accurate in a few years' time.
TIP 4: Don't put too much information in your corporate film. A corporate film is not a PowerPoint presentation. Too much information causes people to lose interest. So try to find a good balance between telling a story and incorporating your message in the film. Learn more about the balance between your story and your message by clicking here. 
We hope these tips will push you in the right direction while producing your next corporate film. And keep in mind: Making a compelling corporate film will require a lot of attention and great craftsmanship. If you need any more tips then you can always get in contact with us to discuss your plans. We are always happy to help!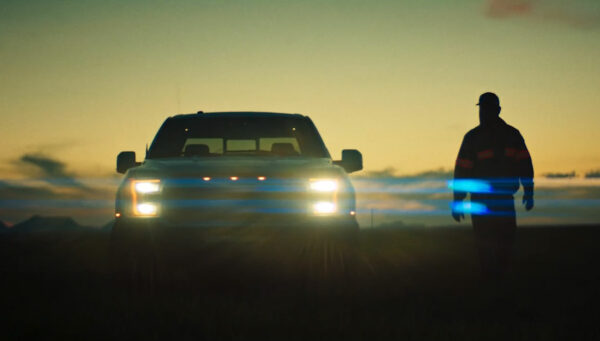 A professional corporate film made by our production company in Amsterdam
At 1Camera we love to make films. Our video production company has specialized in the production of corporate films for over the past fourteen years. From conceptualization to production and editing, we assist you wherever you need. We are happy to discuss your vision for the professional corporate film you would like to create over the phone or over a coffee at our office in Amsterdam.
Contact us for the best visual material
Do you want to produce an original, professional corporate film of exceptional quality? We are happy to offer our services. Choose the package that best suits your vision and benefit from our expertise in visual language. Call (020) 416 6407 or send an email to info@1camera.nl to have a corporate film made by our film production company in Amsterdam.
| Robert McKee - Hollywood storytelling guru
Watch DSM's mission-focused storified video Unsung Heroes of Science.
| Feike Sijbesma - Former CEO - DSM
You guys have delivered excellent work. With passion. Thanks and compliments.
| Stacey Tank - Chief Transformation & Corporate Affairs Officer - Heineken
I am so impressed by what 1Camera has delivered. The artistry and creativity was incredible!
| Michael Lightfoot - Chief Corporate Affairs & Sustainability Officer - Leaseplan
The great thing about 1Camera is that they don't just film your story; they help you create it. I've partnered with the 1Camera team for 13 years and have never experienced anything less than a truly intelligent, 'can-do' and creative approach.
| Erin Fitzgerald - CEO - USFRA
A few times in your career you get the privilege to work on a project with an exceptional team. I fell in love with one of Jasper's films and tracked him down. From the moment we started to work together, Jasper approached everything from the angle of empathy and an appreciative eye. The film #30Harvests broke new ground in the conversation about farmers being part of the solution to climate change. I couldn't be more grateful for their care and attention to the story and our authentic partnership.
| Stefan Kloet - Communication director - Achmea
When you work with 1Camera you are dealing with the professional top of the Netherlands in the field of storytelling and corporate films. They really immersed themselves in Achmea and that's how we were able to develop a film together that captures the core of our identity and strategy.
| Aline van Keulen - Director Corporate Marketing & Head of Internal Communication - KPN
Together with my team I have been working very pleasantly with 1camera for many years.
On very different types of assignments. From concept to production.
They always know how to make something beautiful and appropriate for our brand and strategy.
Curious what we can do for you?
ALYSSA HENDRIKS
Head of Production